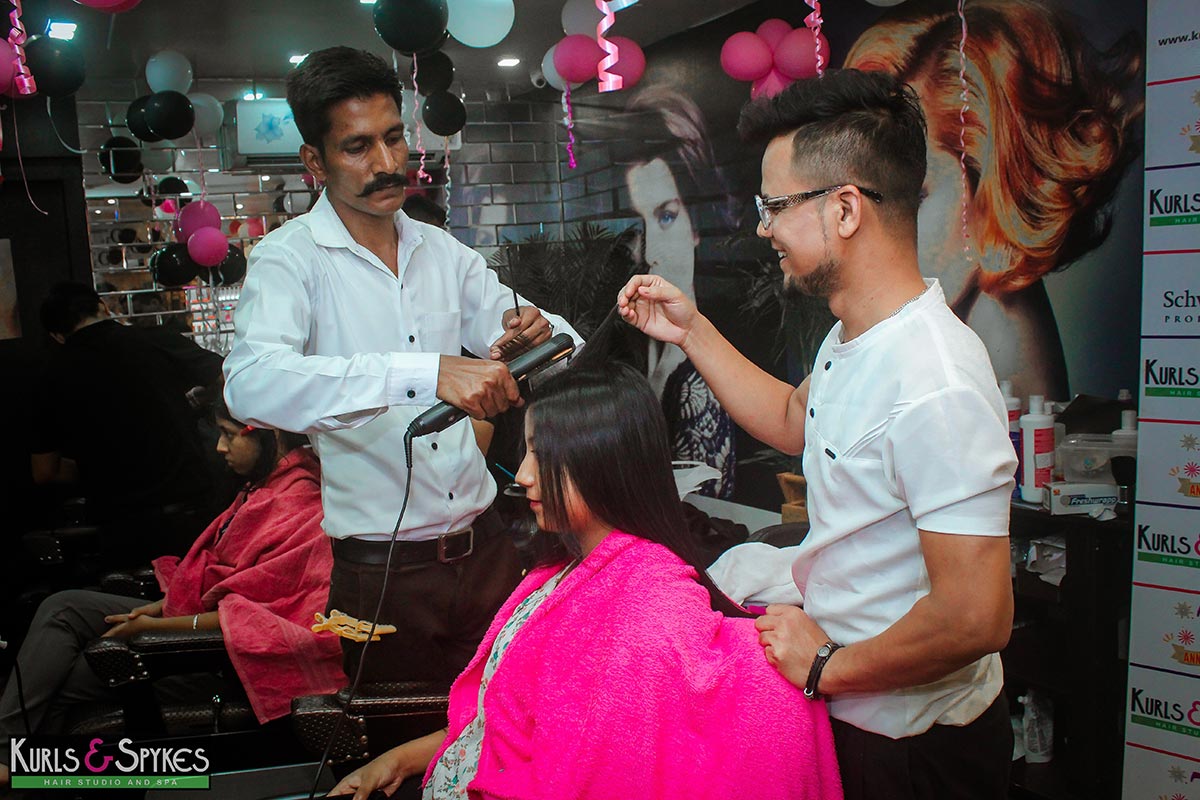 make an appointment today!
& get upto 25%
discount!
You deserve nothing but the best.
Welcome to Kurls & Spykes
Kurls n Spykes, Guwahati, offers an unmatched array of therapies designed to renew, refresh and replenish the soul. Our therapies are inspired by ancient Indian traditional rituals of healing and healthy wellbeing of the body and have been incorporated with international influences to keep them up to date with modern culture. We provide diverse ways to heal the mind and body and to rejuvenate your spirit. As a leading hair and spa studio, Kurls n Spykes, offers warm hospitality, an inviting atmosphere and top-notch services to a wide and varied client base which also includes business and leisure travellers.
Our happy clients
Testimonials
" My aunt just did a keratin treatment and she loved it. Absolutely five star treatment. "
" Amazing place. They do magic with hair and beauty. They have amazing hair stylists. The whole staff, including each and every person is friendly. Service is amazing too. Lots of love to this place. "
" Outstanding ambience, disciplined staff and services are just perfect. Highly recommended. "
" Very professional and good service. The required service was too good as expected. "
" Excellent & perfect service. Too good to say the least! "
" The staff is excellent, well-behaved, very matured also. "
" Really excellent service. I return satisfied every single time."
" It's a really nice parlour. I love their behaviour. I'll come again. I'm really so happy!"